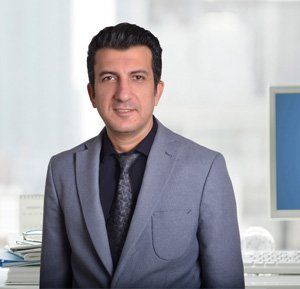 Dr Farshad is a renowned and highly-lauded aesthetic doctor, as well as a certified member of the American Academy of Anti-Aging Medicine (A4M).
Hailing from a family of medical practitioners, his extensive experience ensures he takes both a holistic and professional approach to aesthetic medicine.
After graduating from Shiraz (Pahlavi) University of Medical Sciences in 1998, he gained valuable diverse experience before following his passion for aesthetic medicine and specializing in particular in anti-aging procedures or as he dubs them "Feel-Good procedures", which serve to exceed his patients' desire to look young, fresh and rejuvenated.
He is certified in advanced injectables in aesthetic anti-aging medicine from American Academy of Anti-Aging Medicine (A4M) USA and a certified laser specialist from the National Council on Laser Certification (NCLC) USA. He is also trained and experienced in a myriad of aesthetic procedures including Botox, dermal fillers, non-surgical facelift via thread lift, as well as being an acclaimed expert in the field of lasers. His vast international and multicultural experience provides him with a niche understanding of how to balance of East and West when caring and treating patients from all cultural backgrounds and ethnicities.
Aside from his impressive experience, his obsession with detail and his unrivaled precision and passion for creating the most outstanding natural results has enabled him to quite uniquely combine the vision of art and aesthetics with the most advanced medical treatments, to deliver improvements to the natural beauty of each individual patient he encounters.
Before & After
Fields of expertise:
Botox (Allergan, Dysport)
Dermal Fillers
Face Contouring (non-surgical)
Clinical Laser ( Pigmentation, Acne scar, Spider veins, Telangiectasia, Tattoo Removal…)
Cheek Bone definition
Chin definition
Jawline definition
Migraine Botox
Neck & Hand Filler
Neck & Face Meso-Botox Rejuvenation
Medical Licensure and Professional Memberships
IRIMC Membership (Iran Medical Council)
Member of the American Academy of Anti-Aging (A4M) USA
Medical Council of Canada Evaluation (MCCEE)
Educational Commission for Foreign Medical Graduates (ECFMG)