What are Bio Identical Hormones?
Bio identical hormones is a natural hormone therapy in which hormones which are identical like estrogen and progesterone  are combined to give a hormone replacement therapy (HRT). These hormones must have same molecular level of the combination. Bio identical hormones reverse the deficiency of hormones in the body while preventing the chance of illness.
Hormones can also be combined with the blood and also with the saliva to balance the hormonal level in the body. Hormones having a same molecular formula in hormone replacement therapy can also be combined with the help of medicated fluid to maintain the target of hormonal level in the body.
On the other hand, the artificial hormone replacement therapy has many drawbacks to it use. According to the research there has been high risk of breast cancer, Heart Disease, Brain Stroke, Blood Clotting and other reproductive disorder. All related to the clinical risk of the artificial hormonal replacement therapy.
How Bio Identical Hormones Work?
As from the name, it is very clear that bio identical hormones are same as the natural hormones in molecular structure. When hormones are being deficient in women's body, lots of problems occur. Bio identical hormones resolve these problems and help to maintain the level of estrogen and progesterone in the body. The bio identical progesterone is same as the natural hormones. These hormones are not natural so they are developed medically from herbs such as soya and yams. then synthesized and used afterward. Herbs used for the production of identical hormones are ground to micro size in the laboratories and then used to be effectively penetrating in the body.

Bio-Identical hormones cannot be differentiated by the body from the natural ones that are produced by the ovaries. On the other hand, proponents of bio identical hormones will give the one advantage of these hormone levels being precisely monitored and can provide individualized personalized treatment.
Why are Bio Identical Hormones Used?
As bio identical hormones are required when the level of natural hormones diminished resulting in so many diseases and problems. When this hormonal level goes down, the body will face the deficiency of estrogen, progesterone, and testosterone automatically leading to so many symptoms of various diseases. Some of the problems are discussed below which occur due to the hormonal imbalance:
Fatigue and tiredness
Lack of energy and vitamins
Increased weight
Mood disorder and mood swings
Memory loss
Immune system disorder
Over thinking and stress
Check out: Bio-identical Hormone Replacement Therapy Reviews & Side Effects
Other than this, there are also many issues related to hormonal imbalance like skin diseases and digestive disorder. But with the help of bio identical hormone therapy these problems can be avoided. And the only cure is to replace the hormones that have been lost with the hormone therapy.  As a result, hormone levels will rise and symptoms will get better.
Check Out Our Specialist's Profile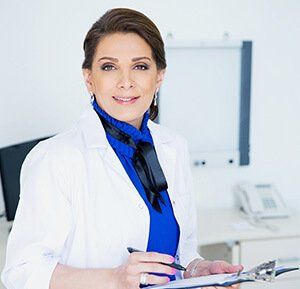 Dr. Hoda Makkawi, ABIHM, FAAFP
Consultant Family Medicine, Integrative Holistic Medicine and Anti Ageing Medicine Specialist Clinical Associate Professor of family medicine at Georgetown University Hospital Being Awarded the Top Rated Doctor in 2010, Dr. Hoda Makkawi is a family medicine, holistic and anti-aging medicine consultant, with over 18 years of experience. She spent 13 years practicing in United States of America, where she earned many awards including the Top Rated Doctor Award in 2010 and American Top Family Doctor in 2007, 2008 and 2009. Proud to be one of the examiners for Family Medicine Consultant licensure organized by Dubai…
Read more