Why Healthy Lifestyle is Important for You?
Nowadays people are really concerned about the living style and finding ways that can keep them healthy and younger. Whether you just need one meeting with the doctor to get some suggestions about what you might change in your diet, exercise or daily routine to optimize your wellness, or you would benefit from regular sessions to talk you through these changes step by step and assess their impact on your wellbeing, seeing a professional in this field can really give you the motivation and the support you need to make those changes.

If you need proper guidance related to healthy lifestyle and diet counseling in Dubai, we are just one call away to facilitate you.

Healthy lifestyle and wellness tips:
How you can get a better lifestyle. Below are some of the of healthy lifestyle tips.
Do not use canned and overcooked food as it will lose all its nutrients.
Drink plenty of water atleast 4 to 5 liters per day. Try to drink water between the meals and also before going to bed to avoid dehydration.
Use oil which contains healthy fats and do not use pasteurized vegetable oil. Example Olive oil and is a good choice
Try to eat of seasonal fruits as they have the required vitamins, include at least 5 serving of vegetables and fruit daily.
Limit junk and fast food from your diet. High in carbohydrate and saturated fat wi=hic result in body weight gain.
Include healthy proteins intake in your diet like organic free range egg and organic grass fab meat as they are the rich source of proteins and are very effective for not only your health but also for your hair and body.
Be aware of anything that causes food allergy and stomach disorder. Gluten, lactose, wheat and corn allergy are getting viral these days. Try to protect yourself by carefully noticing the effects of food on your health.
Take care of your skin as well. Use sunscreen before going out and moisturize your skin accordingly. You can keep your skin from aging by taking the precautionary measures accordingly.
Sleep is also an important parameter. Sleeping 7-8 hours a day is essential for body rejuvenation and preventing aging.
Schedule A Consultation
It is recommended to schedule a prior consultation with an expert if you want to get the Health Wellness & Fitness Guide in Dubai.
Check Out Our Specialist's Profile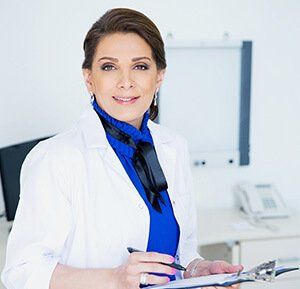 Dr. Hoda Makkawi, ABIHM, FAAFP
Consultant Family Medicine, Integrative Holistic Medicine, and Anti Aging Medicine Specialist Clinical Associate Professor of family medicine at Georgetown University Hospital Being Awarded the Top Rated Doctor in 2010, Dr. Hoda Makkawi is a family medicine, holistic and anti-aging medicine consultant, with over 18 years of experience. She spent 13 years practicing in the United States of America, where she earned many awards including the Top Rated Doctor Award in 2010 and American Top Family Doctor in 2007, 2008 and 2009. Proud to be one of the examiners for Family Medicine Consultant licensure organized by…
Read more