What are Multi Vitamins and Herbal Treatment?
Vitamins and minerals are essential for our body, and after we say essential, we mean it. They're required by every single cell in our body.

How multi vitamins and herbal treatment differ?
The majority of vitamins sold on the market nowadays  thought of us as natural, that square measure substances like the natural chemical compounds found in the body. Bio identical will embody vitamins, molecule Q10, and omega-3 fatty acid supplements. And will have the same chemical compound as the natural substances found in the body.

Many people mistakenly assume that as a result of bio identical square measure natural, they're all safe. The matter with bio identical is that they've solely been in use for regarding fifty years and that we don't recognize a great deal regarding their future effects of personalized blood testing on humans. All  vitamins and minerals sold in the market are safe as natural to the body.
What are the benefits of multivitamins?
Once the body subjected to the multiple stressors in life, it will result in excess utilization of minerals and vitamins that will cause certain deficiencies in the body. Like Vitamin B Complex, some of the complaints might be no energy, fatigue/tired and feeling of lethargy.
A decrease in some vitamins and minerals in the body can result in some mood disorders.. An example is that a low level of Vitamin D maybe link to depression.
In older age, lack of vitamin B may cause short-term memory loss. Some vitamin especially Vitamin B12 is associated with memory loss, lack of concentration and brain problems. Simple supplementation of vitamins will help to restore memory and energy levels.
Check Out Our Specialist's Profile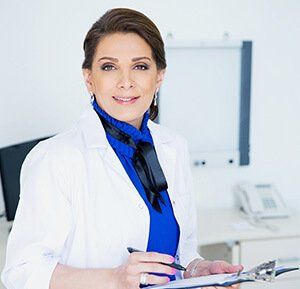 Dr. Hoda Makkawi, ABIHM, FAAFP
Consultant Family Medicine, Integrative Holistic Medicine, and Anti Aging Medicine Specialist Clinical Associate Professor of family medicine at Georgetown University Hospital Being Awarded the Top Rated Doctor in 2010, Dr. Hoda Makkawi is a family medicine, holistic and anti-aging medicine consultant, with over 18 years of experience. She spent 13 years practicing in the United States of America, where she earned many awards including the Top Rated Doctor Award in 2010 and American Top Family Doctor in 2007, 2008 and 2009. Proud to be one of the examiners for Family Medicine Consultant licensure organized by…
Read more