Preventive Care and Reversal of Disease
Although chronic diseases are among the most common of all health issues, they are preventable.  Prevention techniques include the promotion of healthy activities that promote healthy living and early detection of chronic diseases. Prevention additionally embraces premature detection effects, like screening at-risk populations.

Preventive care and reversal treatment for multiple diseases are improving day by day giving rise to the health of the nation worldwide. As investing in preventing techniques are very useful and beneficial for every single well being. With the help of preventive measures, every aspect of nature, whether women, men or children can stay healthy both inside and out. This reversal of multiple diseases will also help to nurture the nation and growth of workforce depends on it completely.
How preventive care and reversal of treatment can be done?
Almost every type of disease whether it is chronic heart stroke or fatal cancer, it can be prevented and reversed by taking some precautionary measures. There is a long list for preventive care and reversal of diseases.

Healthy diet and exercise
Healthy diet and exercise is the best way to prevent you from various diseases. Eating healthy food will provide the body of vitamins and mineral elements that can act as a guard against diseases of almost every kind.
Smoking affects not only your lungs but different organs in the body. Creating a toxic inflammatory atmosphere that can trigger different cancer and diseases in the body.
Healthy Lifestyle and practices
Healthy life will promote healthy behaviors, like exercise and meditation which will prevent multiple diseases.
Seventy five percent of our human body is form of water.  Water is extremely essential to maintain a healthy body. Sources of water like alkaline and mineralized water are best to keep a healthy body and get rid of toxins.
Early Screening and Blood Testing
Will help in early detection and diagnosis and reversing of multiple diseases.
Check Out Our Specialist's Profile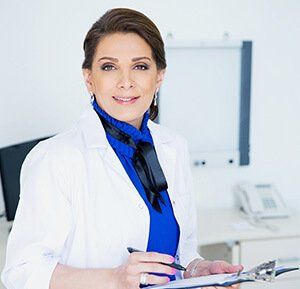 Dr. Hoda Makkawi, ABIHM, FAAFP
Consultant Family Medicine, Integrative Holistic Medicine, and Anti Aging Medicine Specialist Clinical Associate Professor of family medicine at Georgetown University Hospital Being Awarded the Top Rated Doctor in 2010, Dr. Hoda Makkawi is a family medicine, holistic and anti-aging medicine consultant, with over 18 years of experience. She spent 13 years practicing in the United States of America, where she earned many awards including the Top Rated Doctor Award in 2010 and American Top Family Doctor in 2007, 2008 and 2009. Proud to be one of the examiners for Family Medicine Consultant licensure organized by…
Read more