Fractures are a complete or incomplete break in a bone, resulting from the application of excessive force. They can be classified as simple (closed), compound (open), incomplete and complete.
How are fractures treated?
Each fracture requires a different approach, and the expert knowledge of an experienced Orthopedic Surgeon, to ensure that recovery is as painless and effective as possible. If you have had the misfortune to fall and fracture a bone, or have a condition resulting in common fractures, your aim will be the same: to deal with the fracture with the minimum level of pain and discomfort, and to minimize the long-term effects of the break. The exceptional experience of our resident expert Dr Miodrag will be put to the best possible use in creating an individualized treatment plan, to ensure that both of those aims are met.
What are "stress" fractures?
Stress fractures are tiny fractures in the bone caused by repetitive force or overuse. Localized pain, which gets worse over time but generally improves with rest, may be a result of a stress fracture. You should see your doctor as soon as it becomes very painful or the pain persists even when you're resting. The doctor may need to take x-rays or scans to diagnose a stress fracture.
How are they treated?
Treatment depends on the type of fracture, its severity, as well as the individual's age and general health. It is most likely that a stress fracture will be treated by the use of crutches or other weight-bearing aids, to allow the bones to heal without having to bear weight.
In what instances would a fracture be treated with a plaster cast?
In the case of most fractures, the aim will be to keep the affected limb still for long enough for the bones to realign and re-fuse together. This can be done using splints, casts, or braces. In a clinical environment, plaster of paris casts are used for immobilization. Braces are useful as they often allow movement above and below a fracture site. Treatments for stress fractures include rest and decreasing/stopping any activity that causes or increases pain. Whatever the treatment, you can be confident that Euromed will be at the cutting edge of modern techniques, giving you the most comfortable options and the fastest recovery times.
What is fracture reduction?
This is the procedure by which a fractured bone is realigned into a normal position, in one of two ways:
Closed reduction refers to realigning bones without breaking the skin. It is performed with manual manipulation and/or traction and is commonly done with some kind of anesthetic. Traction helps reposition a broken bone by applying pressure to restore proper alignment. The traction device immobilizes that area and maintains realignment as the bone heals.
Open reduction primarily refers to surgery that is performed to realign bones or fragments. A person may need open reduction if there is an open, severe, comminuted fracture. This procedure allows a physician to examine and surgically correct soft tissue damage while reducing the fracture, and if necessary, applying internal and external devices. Internal fixation involves inserting metallic devices into or through the bone to hold the fracture in a set position while it heals. Devices include plates, nails, screws, and rods. When healing is complete, the surgeon may or may not remove these devices.
Fractures with little or no displacements may not require any form of reduction. In any case, what you need is an experienced expert who knows exactly what the options are for treatment, and will choose the best course of action for you, giving you the best results with the minimum of discomfort.
Check out our specialist doctor's profile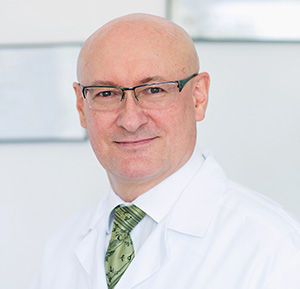 Dr. Miodrag Milenkovic
Specialist Orthopedic Surgery and Trauma
Fluent in English, Serbian and French, Dr Miodrag has taken his expertise in countries such as UK, Zimbabwe and his native Serbia, before relocating to the UAE. A Specialist in Orthopedics and Traumatology, he was Specialist Orthopedic Surgeon and acting Consultant at Al Ain Hospital from October 2004 to October 2012 before becoming the Orthopedic Surgeon for Head Trauma services at Al Noor Hospital in 2012.