At Euromed Clinic Center we deal with a wide variety of orthopedic hand and foot conditions and injuries, and as always you can rely on our unique combination of expert doctors and state-of-the-art facilities to provide the very best treatment and outcomes for you and your family.
Hand surgery
Hand surgery deals with problems related to the hand, wrist, and forearm. These problems can be treated with or without surgery, depending on each individual case; hand surgeons are trained to operate when necessary. These are the common conditions that we treat, either conservatively or surgically:
Hand injuries
Carpal tunnel syndrome
Carpometacarpal bossing
Rheumatoid arthritis
Dupuytren's contracture
Congenital defects
Trigger fingers
Hand infections
Hand tumors
Foot Surgery
Foot surgeons deal with all disorders of the foot and ankle, both surgically and non-surgically. At Euromed, our Orthopedic department is also trained to understand the complex relationship between foot and ankle disorders, and knee, hip & spine deformities, and treat the following cases:
Trauma (such as malleolar fractures, calcaneus fractures, navicular and midfoot injuries and metatarsal and phalangeal fractures.)
Arthritis of the ankle joint and the joints of the hindfoot (tarsals), midfoot (metatarsals) and forefoot (phalanges).
Congenital and acquired deformities (including adult acquired flatfoot and diabetic foot disorders)
Heel pain (such as a consequence from plantar heel fasciitis)
Nerve disorders
Tumors of the foot and ankle.
Nail problems and phalangeal deformities (e.g. bunions and buniettes)
Check out our specialist doctor's profile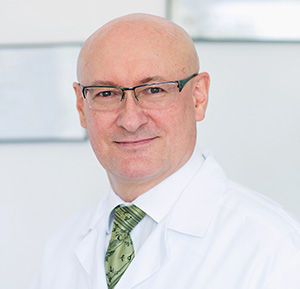 Dr. Miodrag Milenkovic
Specialist Orthopedic Surgery and Trauma
Fluent in English, Serbian and French, Dr Miodrag has taken his expertise in countries such as UK, Zimbabwe and his native Serbia, before relocating to the UAE. A Specialist in Orthopedics and Traumatology, he was Specialist Orthopedic Surgeon and acting Consultant at Al Ain Hospital from October 2004 to October 2012 before becoming the Orthopedic Surgeon for Head Trauma services at Al Noor Hospital in 2012.