Malfunctioning blood vessels under the skin can give the face a red or ruddy appearance called rosacea. Thankfully, rosacea can be effectively treated with laser.
Symptoms
The main symptoms that you may notice with this condition are redness of your face, neck, chin, chest, ears, and forehead. While other symptoms may include:
Swelling
Papule
Pores on skin
Seeing problems
Causes
The primary cause of this skin condition is unknown. However, triggers that play a pivotal role in causing Rosacea may include:
Prolonged exposure to sunlight
Exposure to extreme heat
Hard exercises
Sudden migration from a warm environment to cold environment and vice versa.
Depression and anxiety
Sometimes, alcohol and beverages that contain caffeine can also negatively affect the skin causing flushing and blushing.
Treatments
The Rosacea treatment in Dubai are highly dependent on the nature of the disease and the current situation of the skin of an individual. It is up to a dermatologist to recommend a best suitable treatment for your condition. Severe conditions that might not be treated are covered up with an optimal cosmetic procedure.
Medications
Medications for the treatment of Rosacea depends on the nature of the disease and its symptoms. It is always recommended to consult a Dermatologist for a better advice about the treatment options. Some medications that a dermatologist may prescribe include.
Oral medications
Isotretinoin
Medicines to reduce redness
Oral antibiotics
Home Remedies
Some conventional practices that may also help to reduce symptoms to an extent include:
Avoid things that cause flare-ups
Protect your skin from sun
Cleanse your skin gently every day
Apply makeup products that may help
Laser treatment
Laser treatment for Rosacea in Dubai has been proven as the most effective one. A large number of people who are suffering from Rosacea are now moving toward laser therapy because it is considered as a safe and effective alternative. The Euromed Clinic Center Dubai uses Quanta Duetto Laser to treat this skin condition successfully with 100% customer's satisfaction.
Quanta Duetto Laser For Rosacea
How does it work?
The laser emits specific wavelengths of light that target the tiny visible blood vessels just under the skin to seal them, eradicating the redness.
Candidacy for the procedure
Following are the conditions that make an individual an ideal candidate for the treatment.
Constant redness
Visible redlines
Who have realistic desires about the outcomes
Individuals who believe they have Rosacea
To know more about the candidacy for the Rosacea treatment in Dubai, consult out Dermatologist for free by just filling an online form.
Is treatment painful?
The Quanta laser which is used in this treatment is entirely pain-free.
What to expect?
Multiple numbers of laser treatments are required to see the final results. The Euromed clinic recommends undergoing at least 6-8 procedures with each therapy six weeks apart.
The number of required treatments may vary from a patient to patient. Some patients require more treatments depending on the seriousness of the symptoms while others might need fewer procedures.
How many sessions are required?
The required number of sessions will depend on how severe the rosacea is and so will vary between patients.
Pre-Procedure Instructions
Do not use sun tanning products for 15 days before the treatment.
Try to avoid makeup for few days before laser therapy
An expert Dermatologist will adequately guide you about the treatment process and the possible outcomes at the pre-op meeting.
Post-Procedure Instructions
The Laser treatment for rosacea is entirely pain-free and has a short recovery period. Whereas, the swelling and redness usually disappear within 3-4 days. All you need to do is to follow the post care instructions given by your dermatologist correctly. Following are some of the guidelines that your doctor may prescribe.
It is suggested to apply makeup right after the procedure to hide any redness and discoloration.
Rub your skin with an ice pack immediately after the treatment to avoid any discomfort.
After the treatment, do not use irritants for few days.

Treatment Benefits
There are numerous advantages of laser treatment for rosacea. Some of them include:
It is the primary protected, quick, robust and straightforward treatment for rosacea.
It is a non-intrusive system.
No confusions and dangers are related to it and reactions are likewise low.
Schedule a Free Consultation
We wanted to provide the complete information about Quanta Duetto Laser treatment For Rosacea in Dubai. If you are willing to ask any more questions, please feel free to book an online consultation by calling us or just filling the short online form.

Check Out Our Specialist's Profile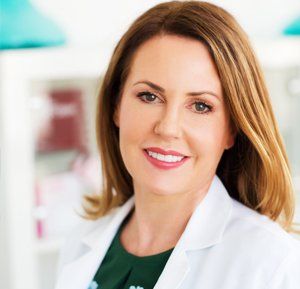 Ms. Rebecca Treston
Ms. Rebecca Treston After completing qualifications in beauty therapy, lasers, and working in the UK's aesthetics sector for some time, Rebecca Treston relocated to Dubai back in 1999. Rebecca has always been committed to helping her clients achieve and maintain the skin's health. She has enabled her clients to achieve younger looking skin after overcoming the skin and body imperfections. She delivers all this through a variety of latest aesthetic treatments and clinical skin care products available on the market today. She stays up-to-date with the latest technological and medical advances. She takes her and…
Read more