When your brain is troubled, for whatever reason, you are much more likely to make poor decisions, have low mood and poor memory, little mental focus and poor health.
Metabolic and Psychological Stress are the primary cause of all CardioMetabolic Disease (Alzheimer's is now called Type III Diabetes).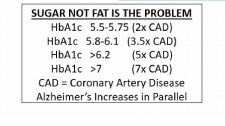 The Program
We focus on the root-cause of the brain dysfunction. As you can see our INTEGRAL HEALTH model covers all Dr. Amen's "BRIGHTMINDS Program" using our Simple 3 Step Program: –
Step 1 Measure
We use SPECT imaging and functional cognitive testing together with genetic and advanced cardio-metabolic blood test to assess your brain's health.
Step 2 Mentor
We cover all 12 of the following root-causes of brain dysfunction focused on decreasing metabolic and psychological stress.
Blood Flow (N)
Retirement (L)
Inflammation (I)
Genetics (G)
Head Trauma (T)
Toxins (T)
Mental Health (L)
Immunity (T)
Neuro Hormones (R)
Diabetes (N)
Sleep (E)
Step 3 Monitor
Using your Eternity APP you will be able to follow subjective and objective improvements on your program.
How to get started
Call Euromed today at 04 394 5422 to make an appointment. You are always welcome to see one of our physicians who can answer any questions you may have or click on the button below to fill the form and we will contact you ASAP.
Check Out Our Specialist's Profile