Spinal deformities, such as scoliosis, are most common in adolescents, but can also affect younger children (even toddlers!). Scoliosis is a sideways curvature of the spine, usually presented by a mild roundness in the upper back and inward curvature in the lower back. There are many types of scoliosis, including idiopathic scoliosis (the most common), congenital, neurogenic, traumatic and antalgic.
What are the symptoms?
The symptoms of Idiopathic Scoliosis include:
Uneven shoulders
One shoulder blade that appears more prominent than the other
Uneven waist
One hip higher than the other
While most cases of scoliosis are mild, for certain children it appears to get more severe over time. In extreme cases, scoliosis can be disabling, and may even make it difficult for the lungs to function properly. It is therefore recommended for children with mild scoliosis to be monitored closely, so doctors can check to see if it is getting worse.
How is it diagnosed?
Usually, X-rays are used to diagnose Idiopathic scoliosis, and draw attention to the severity of the condition. If the doctor is unsure about the type of scoliosis, further investigation may be needed and additional imaging tests may be recommended. These include:
Magnetic resonance imaging (MRI).
Computerized tomography (CT scans)
Bone scan
How can it be treated?
Usually treatment is not necessary, instead regular monitoring, exercise and lifestyle changes can help to improve the symptoms. However, in some cases, the Scoliosis may be progressive, and may need surgery to stop further deterioration. This is usually determined in the regular check-ups.
If surgery is required this would usually involve metallic implants being inserted, including arthrodesis – surgical fusion of bony elements of the spine. In these cases, the progression of the deformity is mainly corrected, although it may lead to children having a more rigid spine, and being unable to participate in contact sports in the future. Whatever the diagnosis and treatment plan, you want an expert on your side, and at Euromed that is exactly what you will get.
Check out our specialist doctor's profile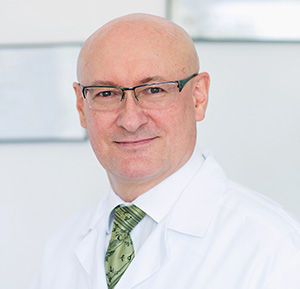 Dr. Miodrag Milenkovic
Specialist Orthopedic Surgery and Trauma
Fluent in English, Serbian and French, Dr Miodrag has taken his expertise in countries such as UK, Zimbabwe and his native Serbia, before relocating to the UAE. A Specialist in Orthopedics and Traumatology, he was Specialist Orthopedic Surgeon and acting Consultant at Al Ain Hospital from October 2004 to October 2012 before becoming the Orthopedic Surgeon for Head Trauma services at Al Noor Hospital in 2012.